Taking Maddy Out
A confession: I've been writing mystery novels, and I'm now on the fourth one.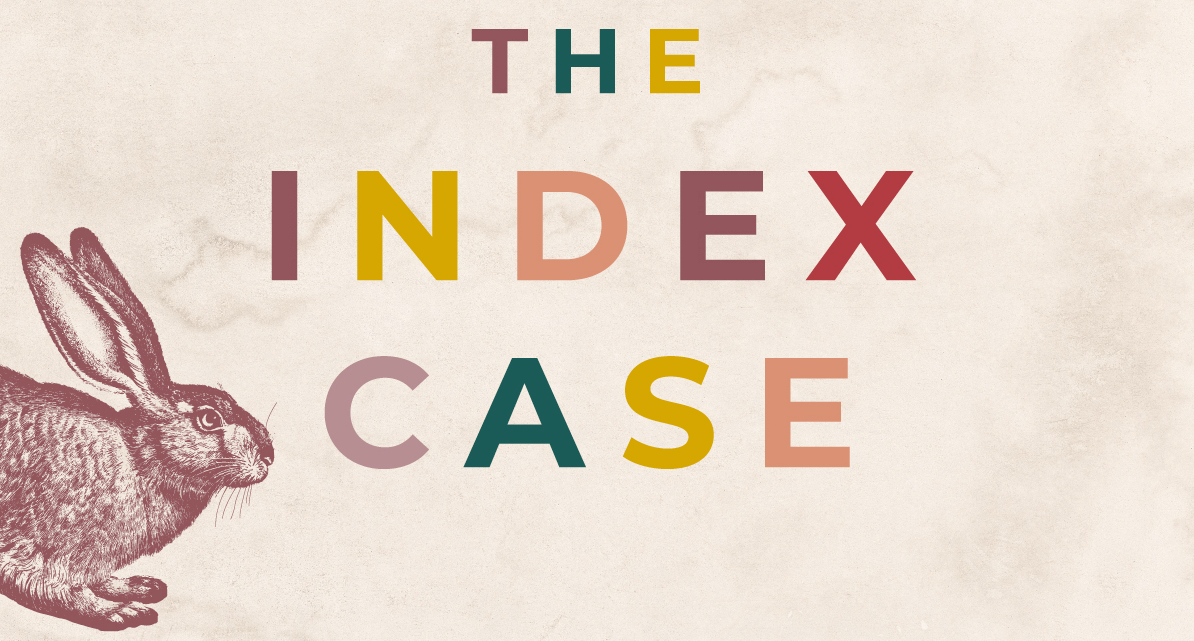 I learned early in life to narrate in my head what was going on around me as a way to soften the edges of pain.
The search through the cabinets of my brain as I looked for the right adjective or the perfect verb – pinched, bellowing, slavish – this turned my role from unwilling participant to clever observer. These forays worked well in other circumstances, too – times when I was clenched with fear, full of butterflies, or just plain bored.
When I became a professional writer, some observations made it into published prose. But a great deal of it amounted simply to accumulated scraps – pieces of string too short to save.
Then, twenty-something years ago, I started thinking about writing what I jokingly called the lucrative mystery series: the LMS. The scraps started to have something to which to adhere….
When I was part of the small scholarly collaboration called the Enhancement Technologies and Human Identity Working Group, I found myself imagining that members of our little band might start showing up dead, perhaps one per meeting.
When I'd go to the annual conference of the History of Science Society, I would think about who might be jealous or competitive enough to kill whom, and how.
The tunnels under Northwestern's med school where I worked seemed just so perfect for a well-hidden offing, especially the subterranean path that went by the boilers and landed at the anatomy lab,
Galileo's Middle Finger kicked it all up a notch. The stress of that work led to the need to do a great deal of self-protective narrating. Helpfully, so many of the characters I was meeting struck me as ripe for the pen of fiction. And so many of their life stories involved historical mysteries I was stuck trying to solve.
Did I ever tell you that the first literary agent to whom I sent the complete manuscript of Galileo's Middle Finger called me up to yell at me?
"Do you think you are some kind of Nancy Drew?!" this well-connected woman demanded, as I shrunk down into a small ball of sap.
I hung up as quickly as I could and turned her into a bunch of words. Sharky; bejeweled; imperious. Then I regrouped, soon realizing it was a really good book. It just needed the right agent and the right press. (I was extraordinarily fortunate later to land Betsy Lerner, who landed me Penguin Press.)
But was I some kind of Nancy Drew? Might I have had enough experience with the unraveling of historical mysteries to convincingly write murder mysteries?
It was the loss of my job at Northwestern in 2015 that finally led me to sit down and compose the first book in what would become the series.
I had quit over my dean's censorship and found myself slipping into the non-meteorological depression that comes with being a human body unmoored in a storm. I took the silence of the night – the 3 a.m. hour when only the neighborhood skunk and I were awake – and I worked on the novel. The next evening, I would print out the latest version and edit it in my bath.
This kept on until I had a book with a protagonist named Maddy Shanks, an historian of anatomy who was a younger and better version of myself – more forgiving, more limber, and able to eat whatever she wants. That book was called The Difficult Subject. In it, Maddy, a newly-minted Ph.D., takes a non-tenure-track job at the University of Minnesota and figures out who killed a literature professor named Alex Shugar.
The Difficult Subject wasn't the book I had originally intended to be the first. I had thought the first book would take place the year before The Difficult Subject did, in the final year of Maddy's dissertation work, when she was in Philadelphia and accidentally discovered a serial murderer.
But when I set out to actually write the first book circa 2016, I needed for my own sake to kill off the misconstructed public figure known as "Alice Dreger." I was so sick of her. So, I killed off "Alex Shugar" instead, and had Maddy solve that mystery.
When I finally circulated the manuscript of The Difficult Subject around a select circle of friends, to a one they expressed shock I could write fiction. Several said they wanted more books.
Because The Difficult Subject made many references back to the serial murder case that Maddy uncovered during her dissertation work, one of my readers, my close friend the philosopher Ellen Feder, told me she needed me to go back and write what was supposed to have been the first book.
So, I took a deep breath and another couple of years and I wrote that book Ellen wanted: The Index Case. I wrote it not as a prequel but as a proper first book in the Maddy Shanks mystery series. I then went back and revised The Difficult Subject to read as if it had always been the second book.
When the pandemic hit and I had so much time with my bathtub because all travel had ceased, I used the skunk hours to write the third book, The Worst Thing.
Now, thanks to my hot flashes, I'm working on the fourth. It involves the explosive death of a narcissistic professor, beloved by his students but detested by his colleagues.
I have very seriously considered never publishing these works. They have done what I needed – given me great solace and pleasure, pleasure so great I sometimes feel as if I've discovered a parallel universe to sex.
But Ellen has convinced me I should let them see the light of day. So, I've taken all the editing she and other friends gave me and improved them to be good enough to share.  I am especially grateful for the editing help of Ellen and of Kathryn Lynch at Wellesley College.
Not wanting to be beholden to anyone as this series plays out, I've decided to self-publish, and The Index Case is now available in hard cover, paperback, and eBook under my penname, Molly Macallen.
Starting on Saturday, Aug. 13, the book will be serialized and available for free in that form. You're welcome to subscribe to that serialization.
If you want to drop $50 to support my bad sleep habits and get a signed paperback copy of The Index Case, that option is available at the subscription page. (Click on the "subscribe" button and choose the paid rate.)
Alternatively, you can get a free signed hardcover copy of The Index Case if you are a paid subscriber to this newsletter at the yearly rate of $60. If you already are a paid subscriber here, I'll be in touch with you to make sure you know you can get your free copy. (You don't have to pay again.)
Before I sign off for today and go have a swim and a glass of champagne, my thanks go out to all of you who have sent such lovely feedback on my new podcast, Just Answer the Question. My producer Mike Teager and I are really loving the connections with listeners after spending months working behind the scenes on the first few episodes.
Here's hoping Molly Macallen and Maddy Shanks inspire equally positive connections.